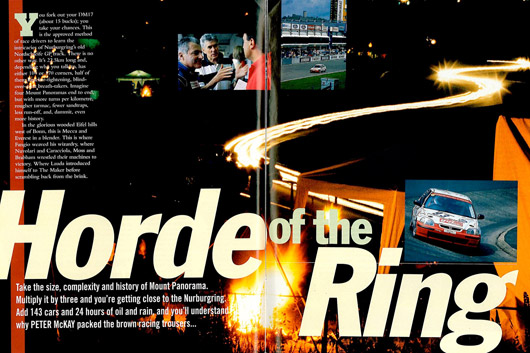 I hope you enjoy this old article about the 1997 Nürburgring 24 hour race. It was written by Australian journalist Peter McKay for Wheels magazine. McKay teamed up with Andreas Rottstedt, Andreas Reichmann and, fellow Australian, Chris Smith to tackle the Green Hell behind the wheel of an EK Honda Civic VTEC. After following the 2008 race quite closely it's amazing to see that the more things change, the more they stay the same. The competitive spirit of the privateer still remains in this epic race, only the field is now bigger and the cars, of course, have improved enormously.
The 1997 race was won by the Scheid Motorsport E36 BMW M3 with a driving line up of Johannes Scheid, Sabine Reck, Hans-Jürgen Tiemann and Peter Zakowski. Sabine Reck, married at the time, is now better known by her maiden name, Sabine Schmitz, and this was the second of her 24 hour race wins, having won the 1996 race with the same team.
Two more double page spreads complete McKay's article below, make sure you click on each image for larger versions which are easier to read.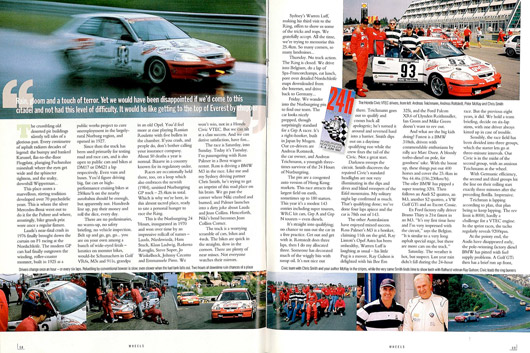 Thanks to Bryan for sending these images in.