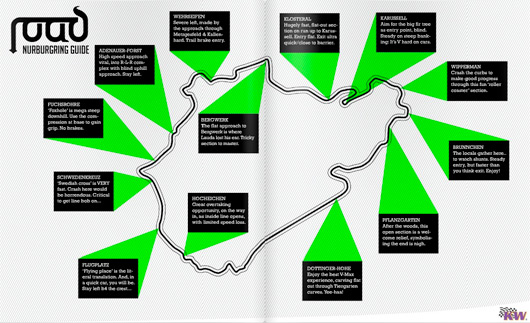 Online magazine ROAD, has given us 73 pages of Nürburgring goodness. That's one page for each corner! Included in their Nürburgring Nordschleife special are stories on track days, circuit tips, VLN racing series, past masters and much more (including plenty of input from Sabine Schmitz). You can click on the image above to read the full contents.
Or, simply set aside the time, make yourself a cuppa and CLICK HERE to read the special edition in full.
The magazine is published online with the use of issu and if you're a member there you can download the full 89mb PDF of the mag for free.
Thanks lads, keep up the great work!