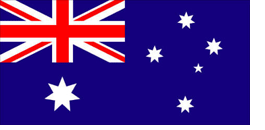 The Australian presence at the Nürburgring Nordschleife this weekend will extend well beyond the Australian flag painted on the armco at the famous Karussell corner. So, as much as I can from here in Canberra, I'll be following the fortunes of the Australian competitors at this year's 24 hour race. Indeed, earlier today I received an email from Osborne Motorsports driver Stu Jones. I'll be sharing that information, so keep an eye out for a new post soon.
To read of the past experiences of Aussies competing at the 24 hour race see what previous competitors Trevor Keene and Bill Sherwood had to say. You can also read how the Osborne Motorsports team fared in 2008 here and here.
If you would like to keep an eye out on the Aussies competing this weekend a list of entrants from Down Under is available after the jump. Note, there may be some last minute changes to the driver lineups as this data has been taken from a list released towards the end of April.


Australians competing at 2009 Nürbugring 24 hour race
All drivers Australian unless specified otherwise.
Car #10 – BMW E46 M3 GTS
Entrant – MSC Adenau
Class – SP 7
Drivers – Rodney Forbes, Jörg Viebahn (D), Duncan Huisman (NED), Marko Hartung (D)
Car #13 – Toyota Corolla
Entrant – Osborne Motorsport
Class – SP 3
Drivers – Colin Osborne, Stu Jones
Car #29 – Porsche 997 RSR
Entrant – VIP Petfoods Australia
Class – SP 7
Drivers – Tony Quinn, Klark Quinn, Craig Baird (NZ), Grant Denyer
Car #44 Rose – Holden Commodore
Entrant – Mal Rose Racing
Class – SP 8
Drivers – Mal Rose, Peter Leemhuis, Tony Alford
Car #48 – BMW E46 M3
Class – SP 6
Drivers – Guy Povey (GB), Graham Coomes (GB), Denis Cribbin, Alan Shepherd
Car #61 – BMW 130i
Entrant – Brunswick Automotive
Class – SP 5
Drivers – Ric Shaw, Steve Borness, Anthony Robson, Robert Rubis
Car #65 – BMW E46 M3 CSL
Entrant – Dizzy Motorsport
Class – SP 6
Drivers – Adam Sharpe (GB), George Haynes (GB), Damien Flack
Note: Not certain this entry is correct and it is not showing on the Results Database.
Car #136 – Volkswagen Golf V TDI
Class – D1T
Drivers – Eberhard Rattunde (D), Maurice O'Reilly (NZ), Wayne Moore (NZ)*, Heinrich Immig (D)
Car #170 – BMW E46 M3
Class – V5
Drivers – Richard Gartner, Ray Stubber, Paul Stubber
*Wayne Moore is classed as an honorary Aussie on account of him being a loyal AUSringers reader!
If you'd like to keep an eye on other Kiwi teams take note of the following:
Car #11 – Audi RS4 – Class SP 8
Car #192 – Honda Civic Type R – Class N2
Car #193 – Honda Civic Type R – Class N2