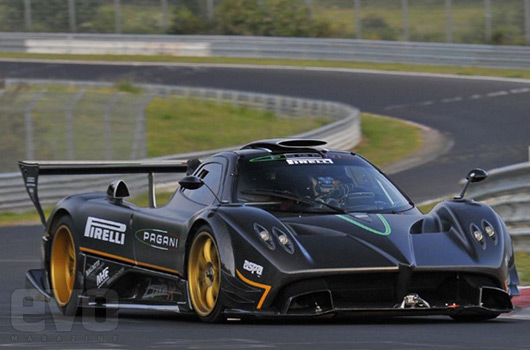 News has come through from evo that the Zonda R has claimed a new Nürburgring Nordschleife lap "record". A bit like the sub-7 minute time posted by the Ferrari 599XX, though, it's hard to know where to pigeon hole the Zonda R as it's not a road legal car. Maybe just stick it in the bleeding fast category then, because its reported time of 6 minutes 47 seconds is bloody quick.
Quicker than the Ferrari (6:58), of course, but also quicker than the Radical SR8LM (6:48). Marc Basseng, the man at the wheel of the Zonda R, reckons there is more time to be found, as well.
Video of the lap will be posted as soon as it becomes available.
[Source: evo | Pic: frozenspeed]