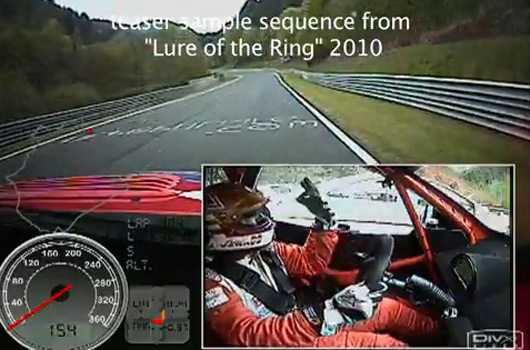 The team that brought us Mal's big green hell was back at the Nürburgring 24 hour race this year and after the jump you can watch a teaser of what we can expect from their next doco. As you would expect the film will feature most of the Aussies who took part in the 2010 race.
Footage was captured from five different teams, including the Rimmer Motorsport Subaru of evergreen Ring racer Mal Rose; who can be seen above it is his teammate Peter Venn shown above gesticulating to a slower car. Other drivers included are Martin Bailey, Keen Booker, Stephen Borness, Richard Gartner, Rob Rubis, Ric Shaw, Paul Stubber and Ray Stubber.
Interestingly, most of those drivers got their first taste of the Ring at the wheel of Mal Rose's Mirage Cup cars, which last appeared at the Ring in 2008.