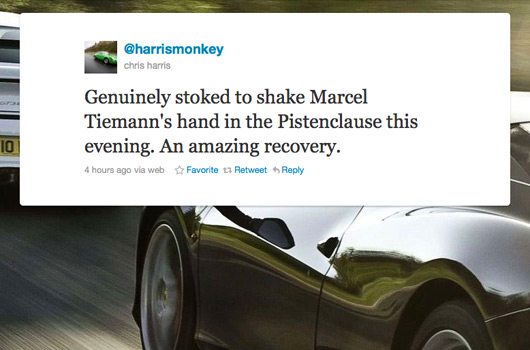 Further good news about the health and recovery of Marcel Tiemann was received earlier today in the above tweet made by UK motoring journalist Chris Harris.
Tiemann suffered severe injuries in May after an accident at Imola while racing in a Phoenix Racing Audi R8 LMS. According to the most recent entry on Marcel's official website, "Marcel's recovery makes very good progress. He can move and speak normally, his memory returns. Whether Marcel will ever race is uncertain."
Here's hoping he recovers fully and he is back behind the wheel soon.
[Source: twitter]