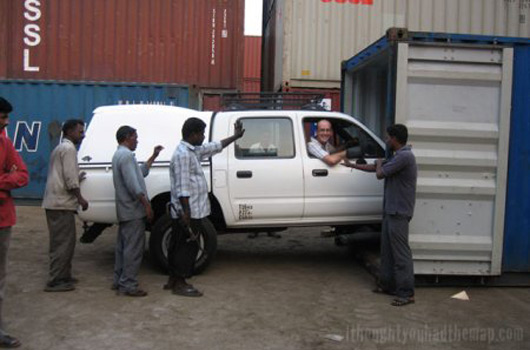 Among the disaster stories currently emanating from the Nürburgring we recently received a little gold nugget from Western Australia. It's a great tale, posted to our Your Story section, from Joel Newman and introduces us to him and his Toyota Hilux which travelled from Fremantle to London.
Along the way, as you can imagine, Joel and his mates experienced many highs and lows. You can read more about their travels at their blog, I thought you had the map. However, it was the ups and downs of the Ring that Joel claims was one of the better highlights.
Here's a snippet from Joel's Your Story entry:
I'd been dreaming of driving the ring for years, but hadn't ever figured I'd be doing it in a 3l diesel 4wd ute (with four people and a canopy chock full of gear). Needless to say the lap times were dismal – I think about 16 minutes, slowing to about 40km/h on one of the hills!
With any luck we'll soon learn more about this journey.