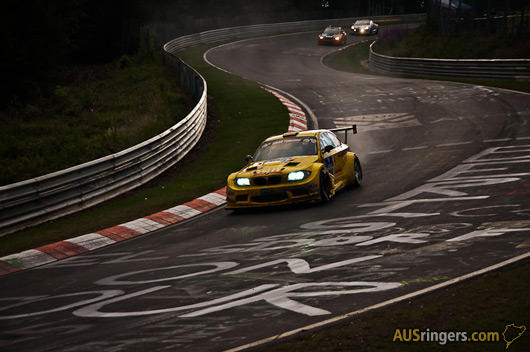 That's the question being asked over at the 'Race of Two Worlds' blog. Here's a snippet from the article:
In a bye-gone age when true road racing over mammoth stretches of tarmac still existed the confines of the Nordschleife still managed to conjure up fear in even the most daring drivers. Nobody conquered the 14 miles as convincingly as Juan Manuel Fangio in 1957 or Jackie Stewart in 1968, both of whom later confessed to the fear that taming the Green Hell struck into them. That a circuit as daunting and idiosyncratic as this still hosts racing, let alone members of the public hurtling round in their own cars and bikes, is a rare triumph for the thrill-seeking spirit in an ever more homogenised world. That this Mecca for motorists is struggling under the weight of its debt is a more than a shame, it is a threat to a great symbol of the freedom of motoring.
Follow the source link below for more.
[Source: Race of Two Worlds]