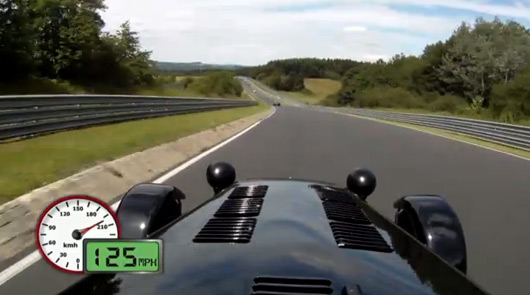 Living in Australia we have to live vicariously through those who experience the Nürburgring on a daily basis. One such experience has been captured by the Discovery Channel program Daily Planet. In last week's episode they featured a story on Dale Lomas from BridgeToGantry.com.
Dale is originally from England but now lives and works in Nürburg. Lucky so and so. In his feature for Daily Planet Dale takes is handed the keys to a Caterham R300. Of course, the only natural response to that is to head out to the Nordschleife.
Click the source link below to see the story.
[Source: Discovery Channel]