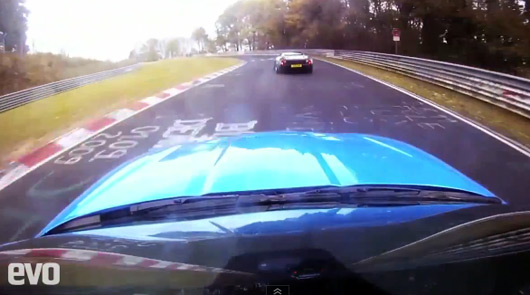 Chris Harris brings our attention to this brief but very entertaining video of him driving a Jaguar XKRS in pursuit of an XJ220 on the Nordschleife.
At the wheel of the classic 1990s supercar is John Nielsen, the same man who 20 years earlier drove the XJ220 to a new production car record at the Ring. The time set was reported as being 7:47:37 and stood from 1992 until 2000.
Nielsen hasn't been back to the Nürburgring since he set that record. It doesn't look like he's lost much of his touch!