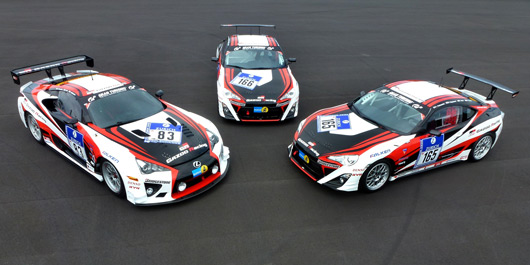 Toyota will be racing two of its new back-to-basics GT86 models at the 24 hour race this weekend. They've been entered under the Gazoo Racing banner, who are back with a V10-powered Lexus LFA.
The Gazoo Racing GT86s have been entered in the SP3 class, while the Toyota Swiss Racing Team will have another two GT86s running in the production-based V3 category. We reckon it's great to see the GT86s in action in one of the world's toughest races. They have our best wishes.
You can read Toyota's full preview after the break.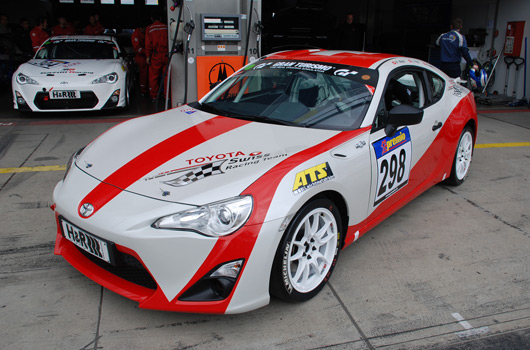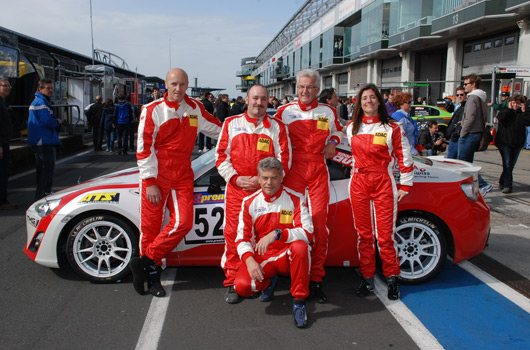 Toyota GT86 and Lexus LFA line up for Nürburgring 24 hours
Four GT86 and one LFA to compete in the Nurburgring 24 Hours this weekend (17 – 20 May)

Gazoo Racing to field the race-engineered LFA and two GT86

Two further production GT86 entered by Toyota Swiss Racing Team, race prepared by Toyota Motorsport
The Nürburgring has played an important role in the development of Toyota's latest generation of high-performance cars and this weekend the daunting German circuit will see the Lexus LFA and GT86 demonstrating their race pace in the 40th running of the ADAC 24 Hours race.
Gazoo Racing will be back at the famous Nordschleife to field the LFA (in the SP8 class) and two new race-prepared GT86 (SP3 class). The team personnel, including technicians and drivers, will include Toyota employees from Japan, taking part to hone their skills and craftsmanship, gaining experience that will feed back directly into the work developing future vehicles.
Gazoo Racing has already kicked off its 2012 season with two shorter-distance races at the Nürburgring, in which the LFA was twice a winner in its class and the GT86 showed promising progress.
Speaking after the most recent race, Gazoo Racing driver Akira Iida said: "The momentum of our team is very good. Our target for the 24 Hours Nürburgring race is to maintain a steady pace, in line with the way we have chosen to set up the vehicles. Nevertheless, we have run at good speed and confident we will be full ready before the 24-hour event."
The Toyota Swiss Racing Team will also be taking part, fielding two GT86 race-prepared by Toyota Motorsport. Both will take part in the competition class (V3) for production models. Their participation is part of Toyota Switzerland's grassroots motorsport programme with GT86 to encourage a new generation of car enthusiasts.
The Official Website
http://www.24h-rennen.de/Startseite.1.0.html?&L=1
Online streaming
http://www.sportauto-online.de/lives…=1011710104001
http://tv.sport1.de/player/player.php?id=s743873
English language commentary will be provided by Radio Le Mans throughout Practice, qualifying and the race.
http://www.radiolemans.com/
17 May 13:30 N24 Free Practice
17 May 18:30 N24 Qualifying
18 May 08:30 N24 Qualifying
18 May 16:45 N24 Qualifying: Top 40
19 May 14:00 N24 Countdown to Green
19 May 15:00 N24: Race