The sun has now set on Audi's well deserved victory at the 40th Nürburgring 24 hour race. The factory has put in a lot of time, effort and money towards winning this race and their faith in the product was displayed by the seven cars entered.
It's clear Audi was gunning for a win at the 24 hour race and now they have it they are overjoyed. Here's a selection of comments from post-race:
Dieter Gass (Head of Racing Commitments Audi Sport): "That was an absolutely fantastic race and a great result for Audi. We've waited a long time for this victory – today is the day. It was an exciting race from start to finish. On one occasion our leading car became the innocent victim of an accident but we fought back again to the front to take a one-two finish. Really an exciting result for Audi."
Werner Frowein (quattro GmbH): "What shall I say? I'm just incredibly happy. My thanks go to our Board Member Michael Dick who made this fantastic project possible. And obviously also a big thank you to the teams and drivers who have all done a fantastic job. We've worked hard for years for this victory. It's just a dream that now even overall victory follows the earlier class wins."
Dirk Theimann (Team Manager Audi Sport Team Phoenix): "A great day for Audi and for Phoenix Racing. We have won this race with three different brands, but the win today is the most emotional for us. I dedicate this victory to Werner Frowein because he has always backed this program."
Speaking with our Australia hat on we're still excited that Warren Luff was able to take part in the race. It's a shame his car didn't make it to the end. We certainly hope it's not the last time we see an Aussie at the wheel of an Audi factory car at the Ring.
There's over 150 images from the race for you after the break, sorted in numerical order based on car numbers. Also included is a pair of press releases from Audi Motorsport to complement the photo gallery.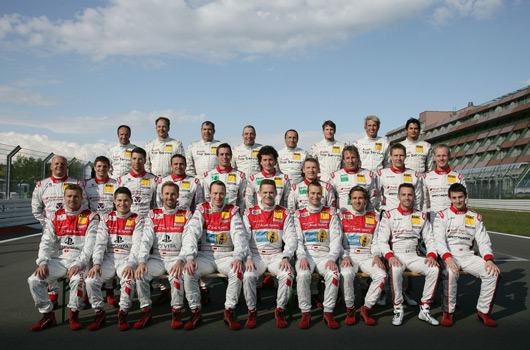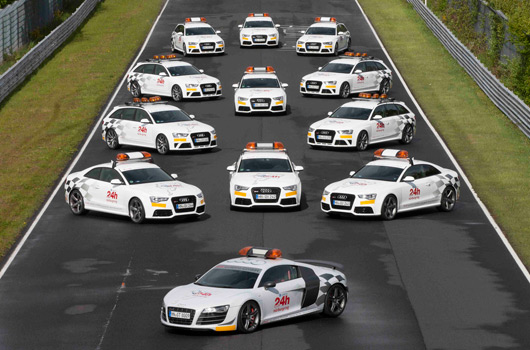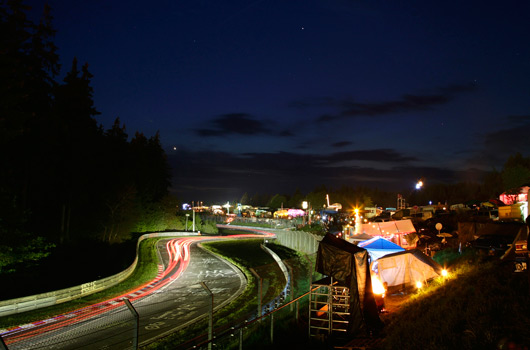 #2 Team Phoenix Audi R8 LMS ultra
Marcel Fässler (CH)/Christopher Mies (D)/René Rast (D)/Frank Stippler (D)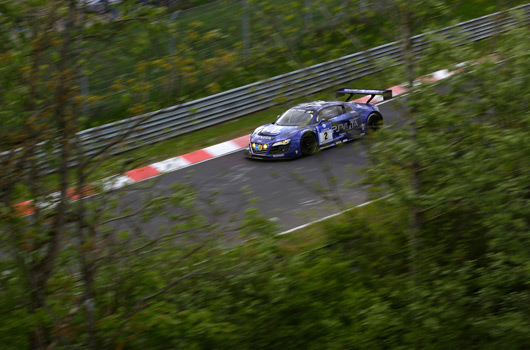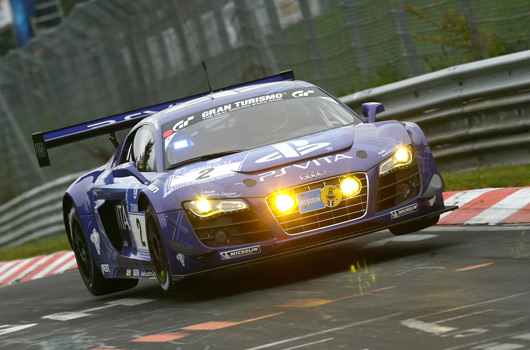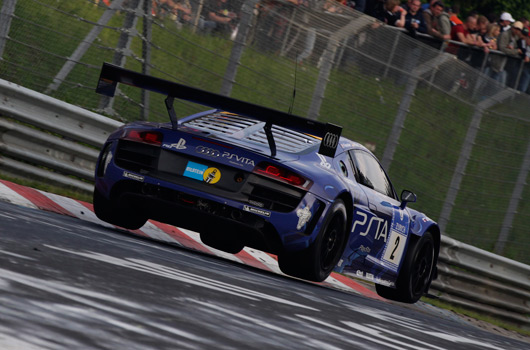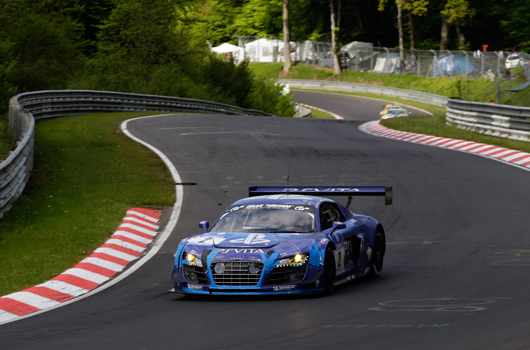 #3 Team Phoenix Audi R8 LMS ultra—1st place
Marc Basseng/Christopher Haase/Frank Stippler/Markus Winkelhock (all D)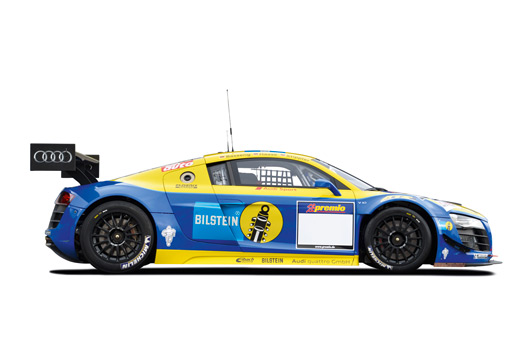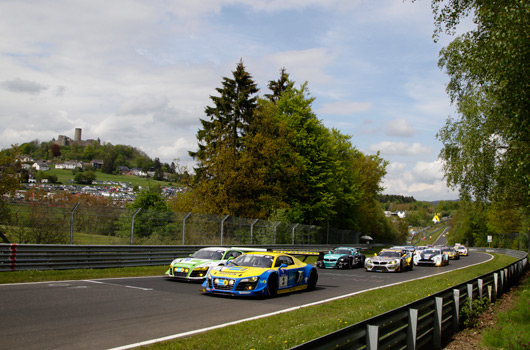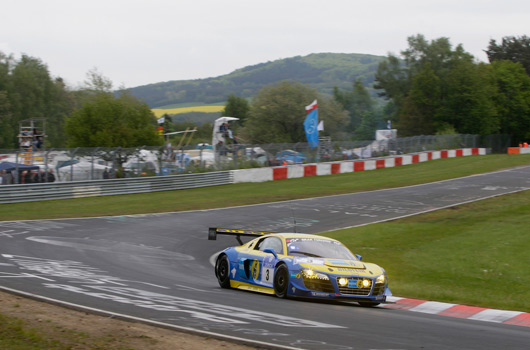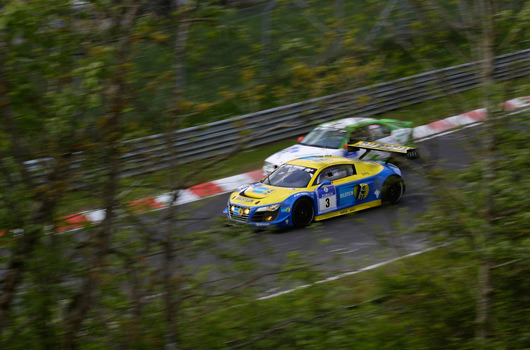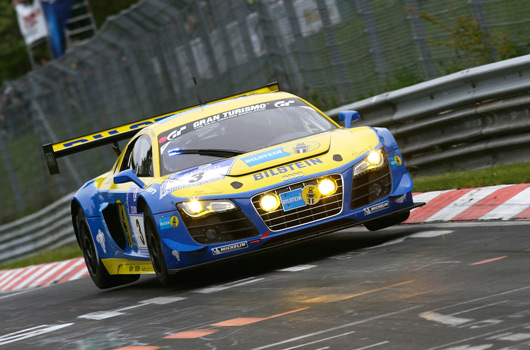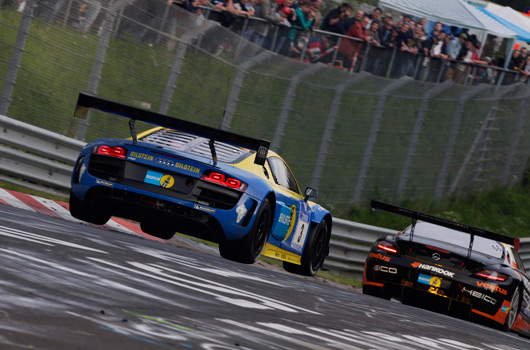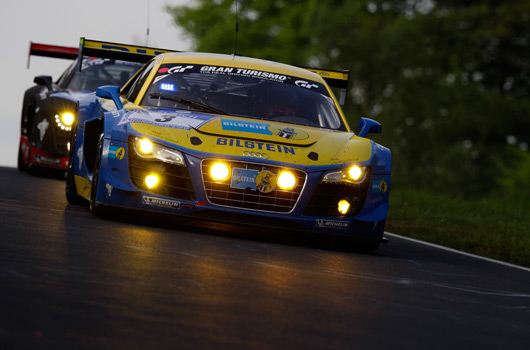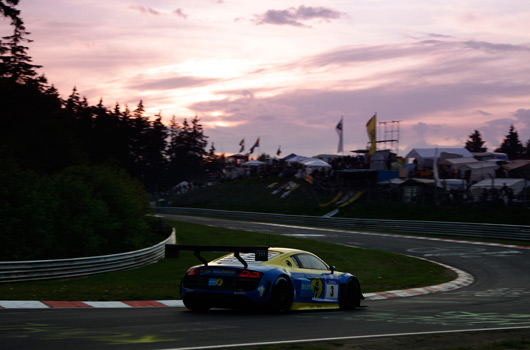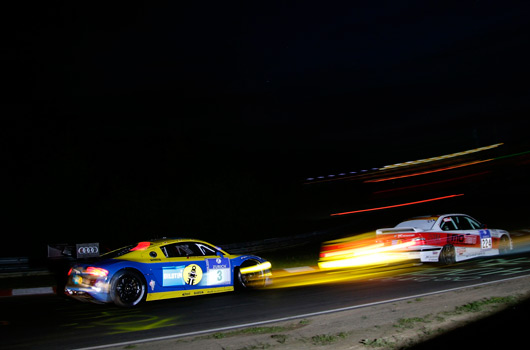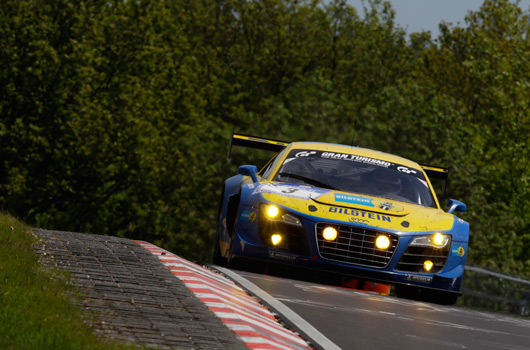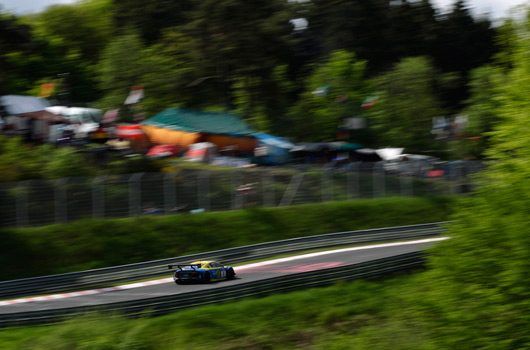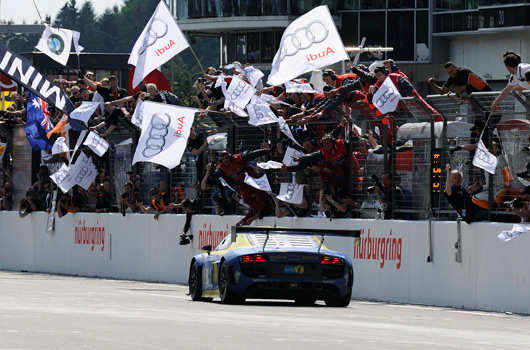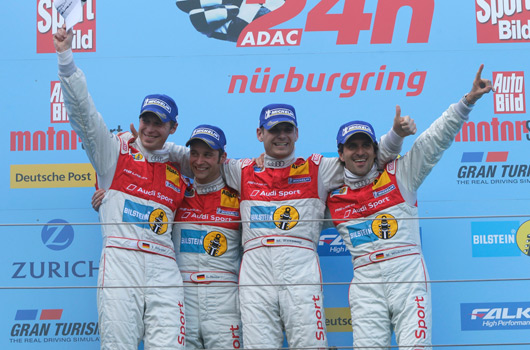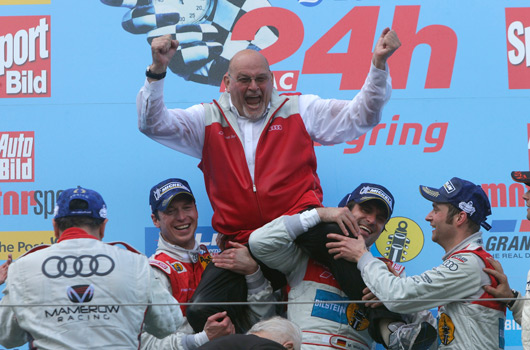 #4 Speedhunters Team WRT Audi R8 LMS ultra
Oliver Jarvis (GB)/Andrea Piccini (I)/Edward Sandström (S)/Allan Simonsen (DK)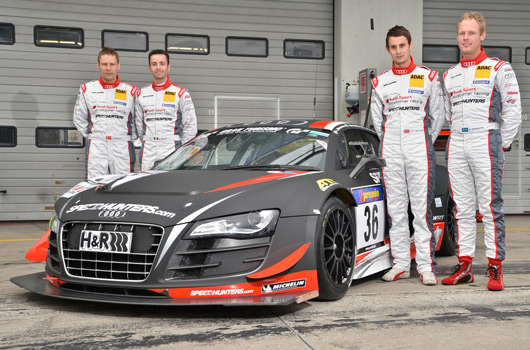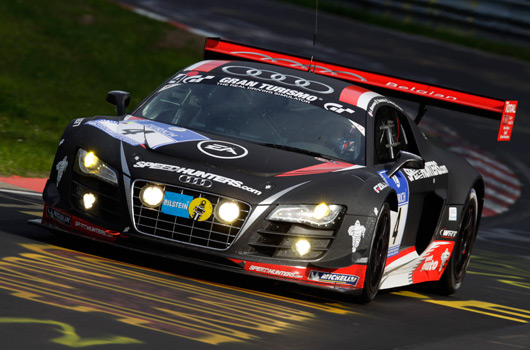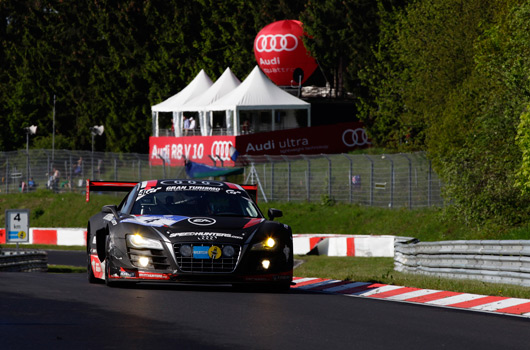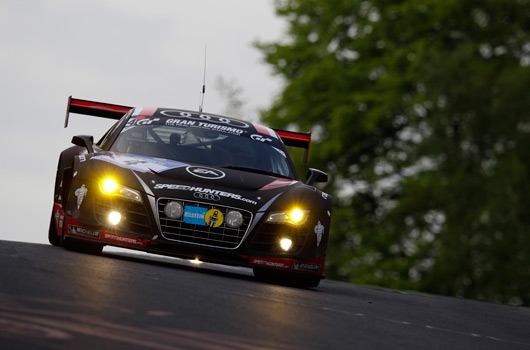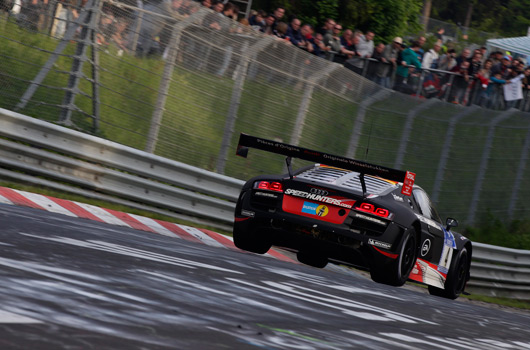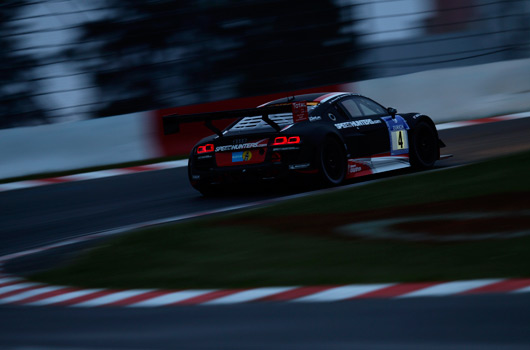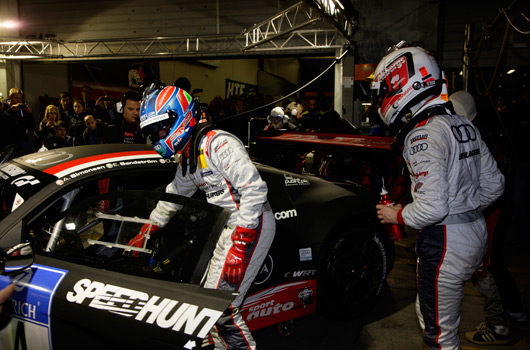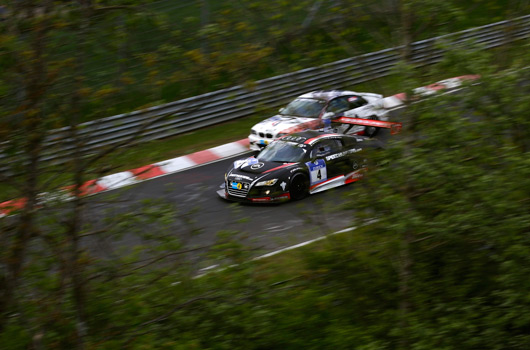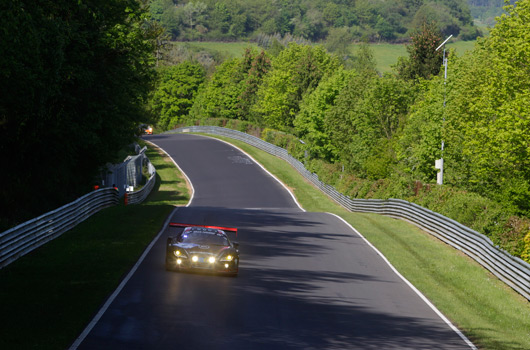 #9 Raeder Motorsport Audi R8 LMS ultra
Frank Biela/Christian Hohenadel/Luca Ludwig/Thomas Mutsch (all D)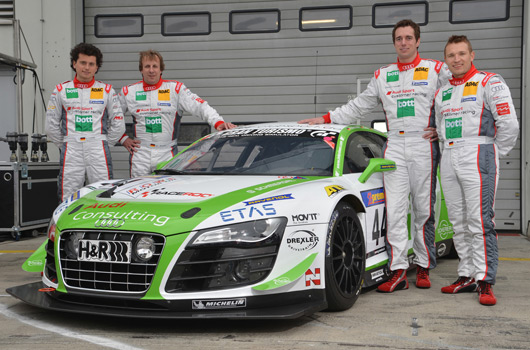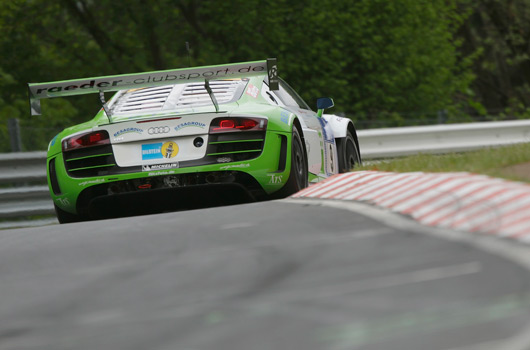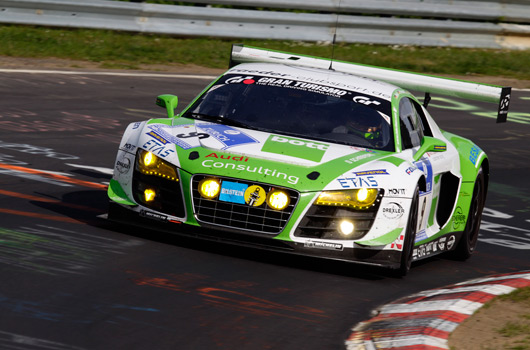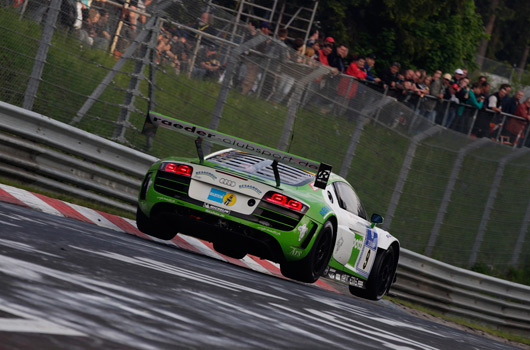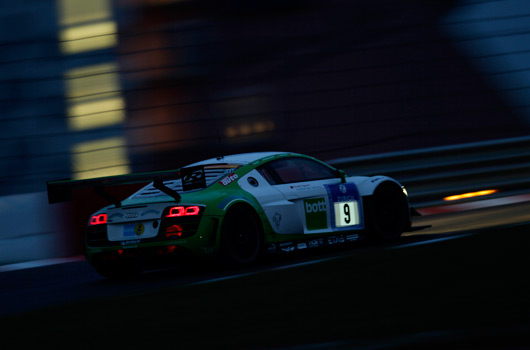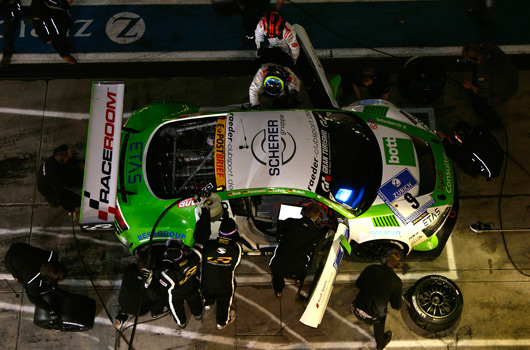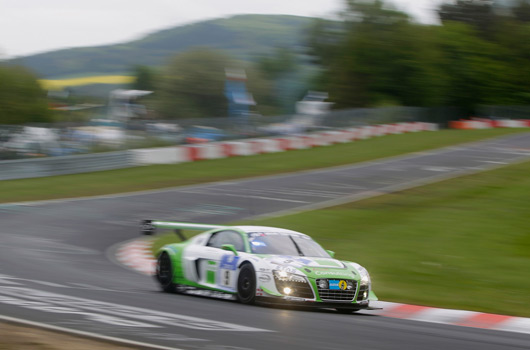 #24 Audi race experience Audi R8 LMS ultra
Luca Cappellari (I)/Florian Gruber (D)/Warren Luff (AUS)/Alex Yoong (MAL)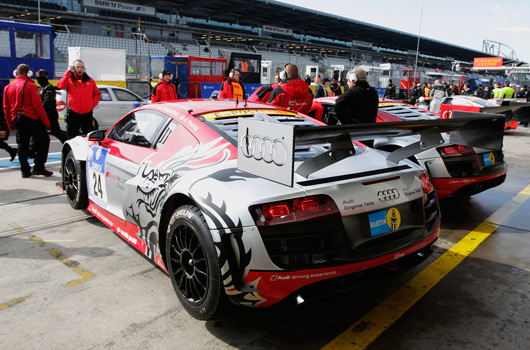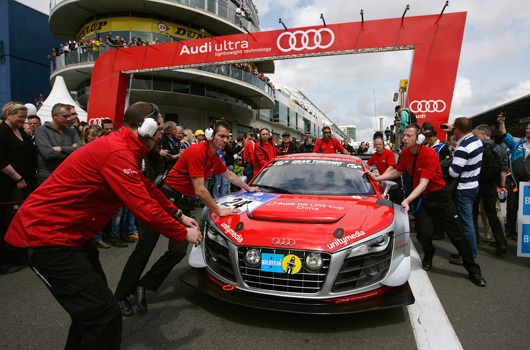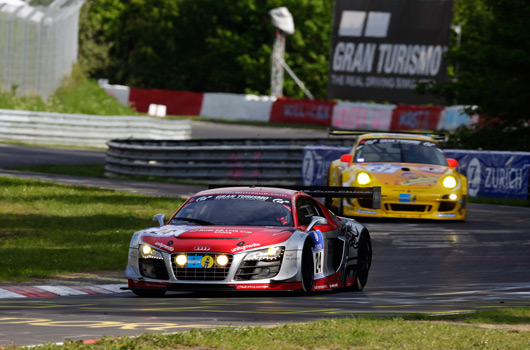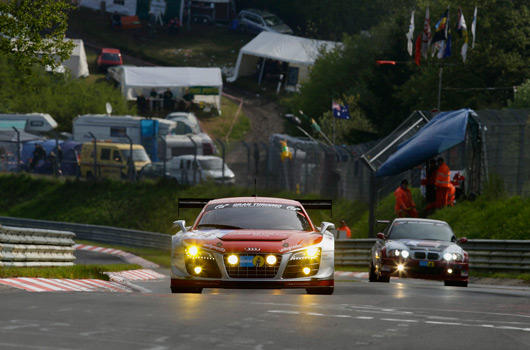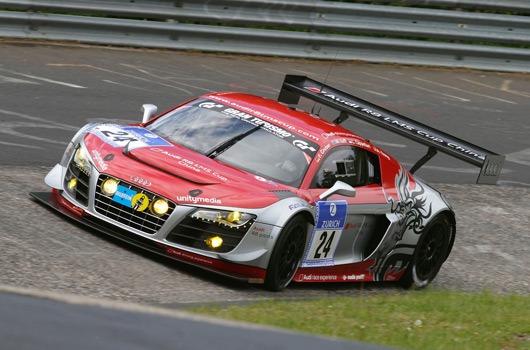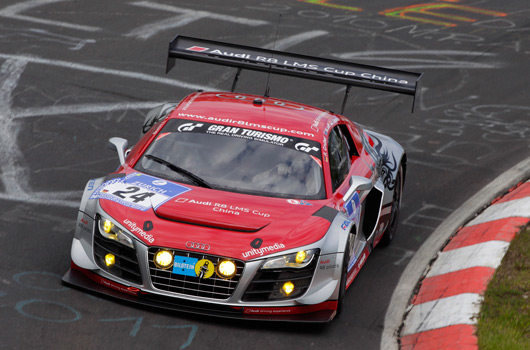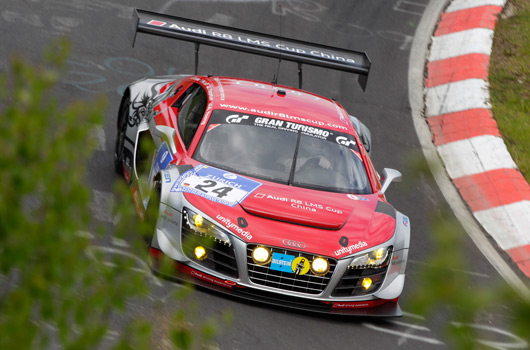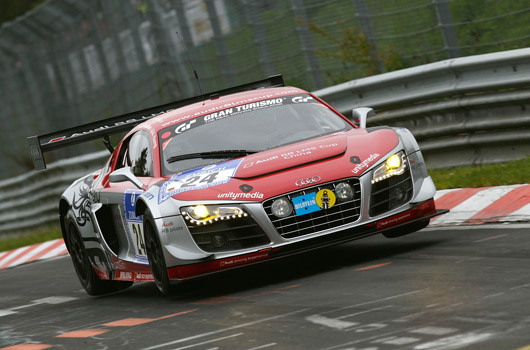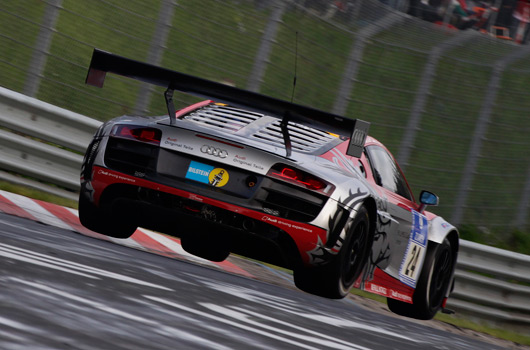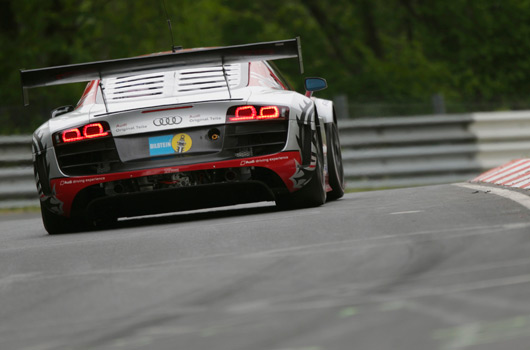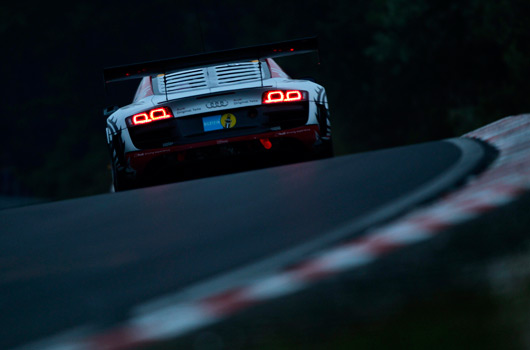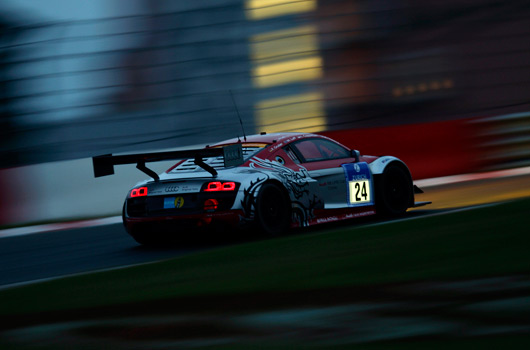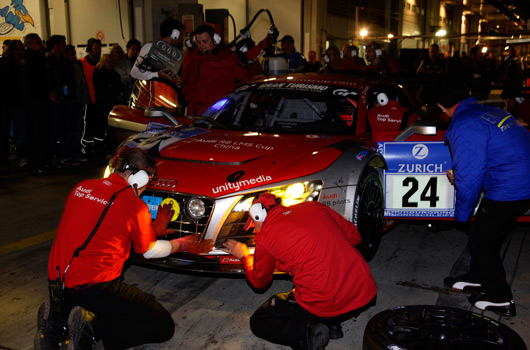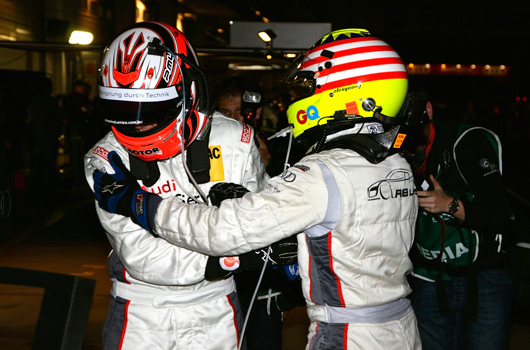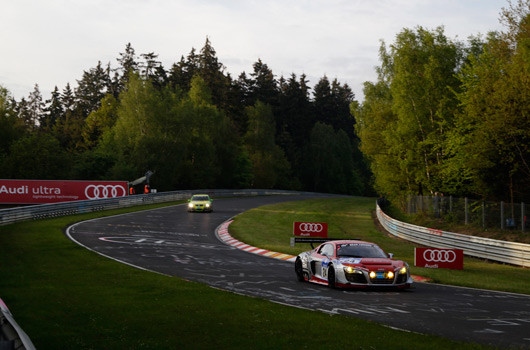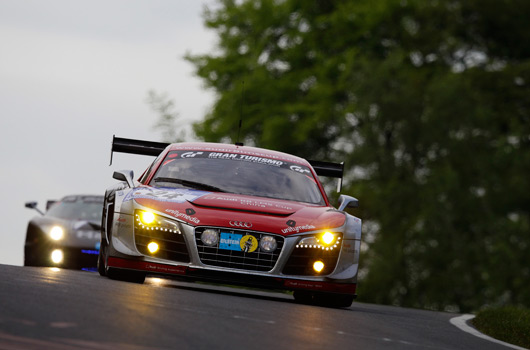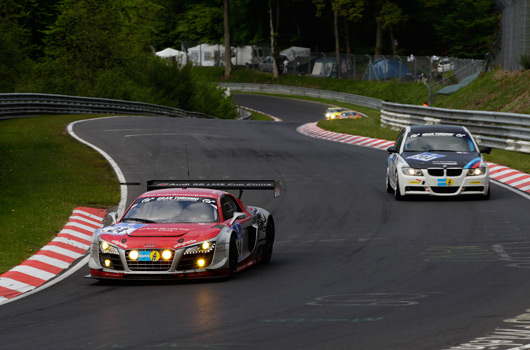 #25 Audi race experience Audi R8 LMS ultra
Christian Bollrath (D)/Pierre Ehret (D)/Peter Venn (GB)/Marco Werner (D)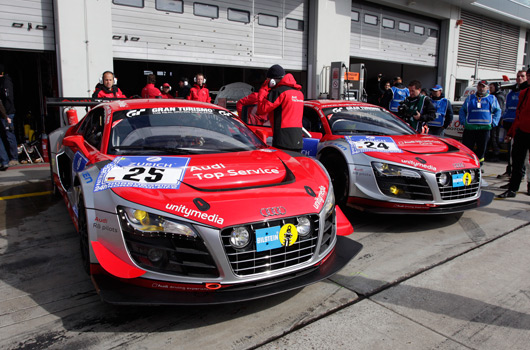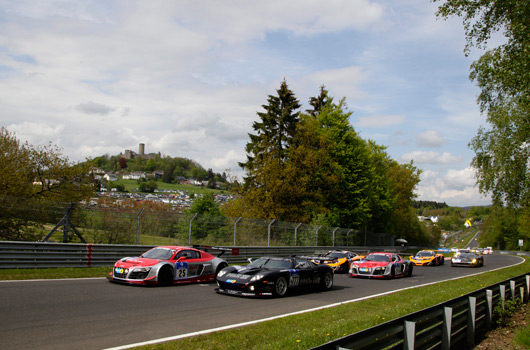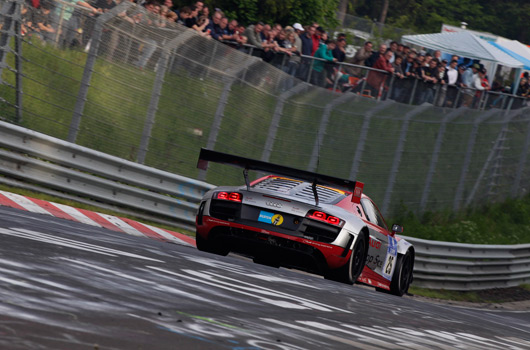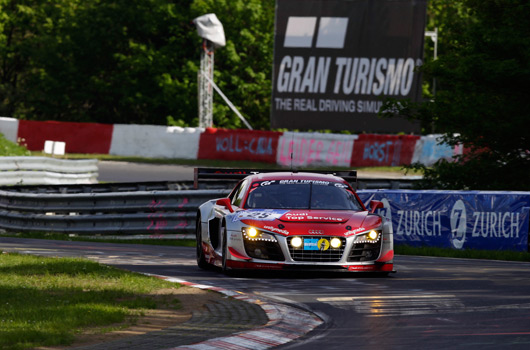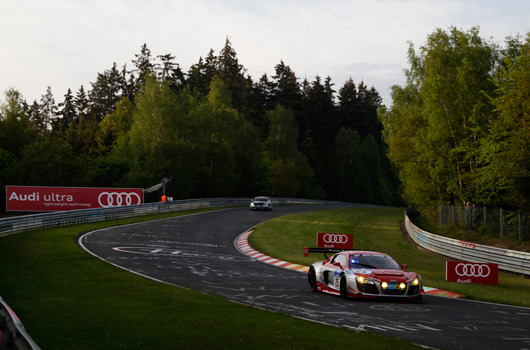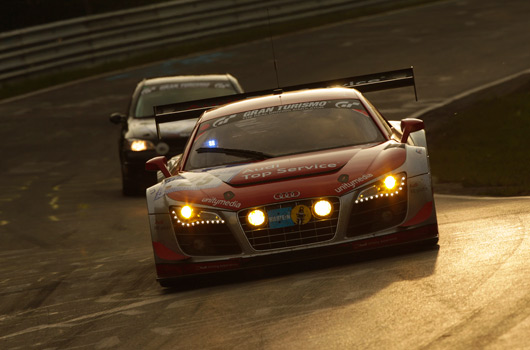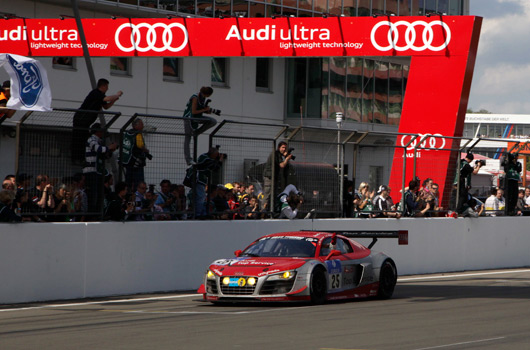 #26 Mamerow Racing Audi R8 LMS ultra—2nd place
Christian Abt/Michael Ammermüller/Armin Hahne/Christian Mamerow (all D)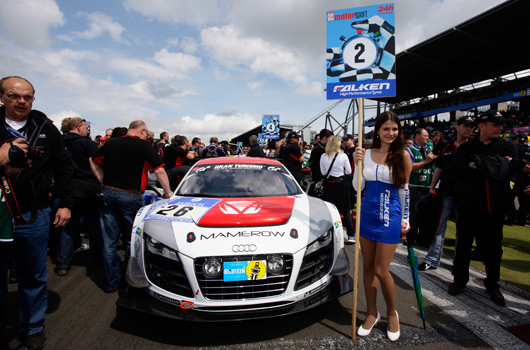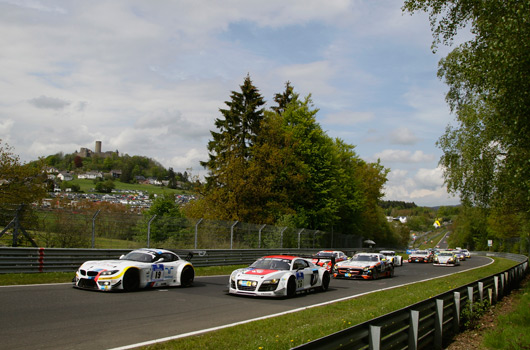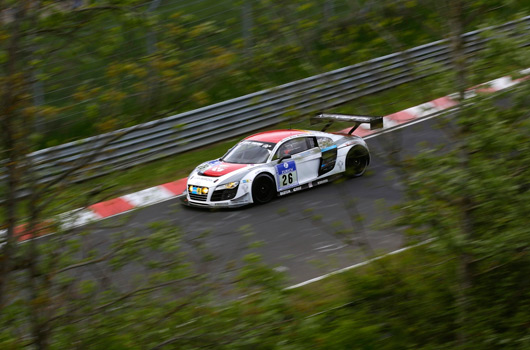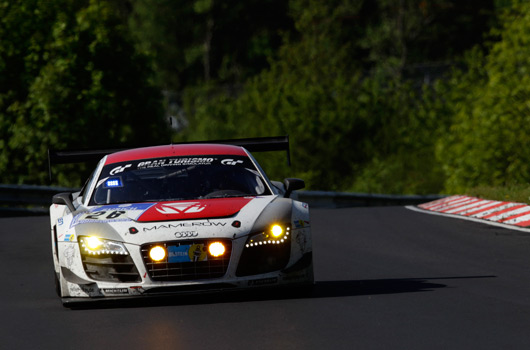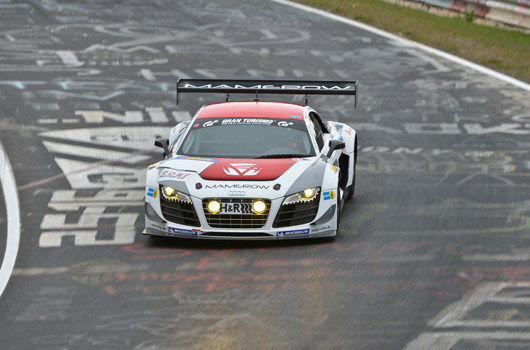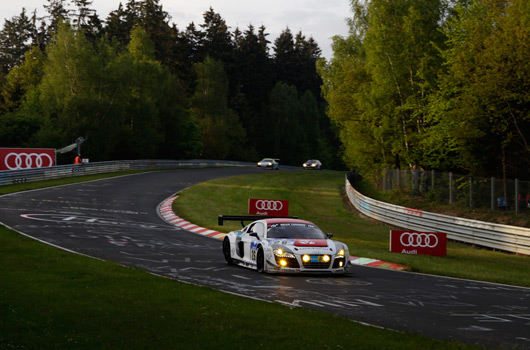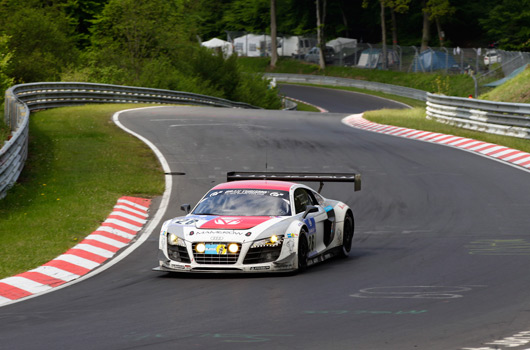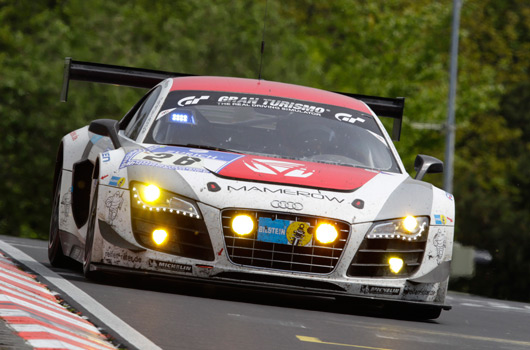 First Audi overall victory in the Nürburgring 24 Hours
One-two finish in Germany's greatest race
Next historical milestone after Le Mans and Spa
Triumph for Audi Sport Team Phoenix in its home race
Ingolstadt/Nürburgring, May 20, 2012 – Erratic weather, an extreme pace, tough competition, bitter setbacks and a great triumph: Audi emerged from a genuine emotional roller-coaster ride as victor of the Nürburgring 24 Hours. In the 40th running of the Eifel classic the brand recorded its first overall victory with the new Audi R8 LMS ultra. The German driver quartet Marc Basseng/Christopher Haase/Frank Stippler/Markus Winkelhock shared driving duties in the car entered by Audi Sport Team Phoenix. Christian Abt/Michael Ammermüller/Armin Hahne/Christian Mamerow from Team Mamerow Racing completed the one-two success.
Audi has achieved yet another milestone in endurance racing within just eleven months: in June 2011 the brand celebrated its tenth victory in the 24 Hours of Le Mans with the R18 TDI LMP sports prototype. Last July the customer racing R8 LMS race car also won the 24 hour classic at Spa-Francorchamps in Belgium for the first time. The Nürburgring triumph now rounds off the endurance record. The competition around the Nordschleife was regarded as a particularly brutal test of endurance this year. The pace of the eight different brands represented in the GT3 class was unusually high, many leading teams were struck by technical defects and numerous accidents whittled the field down still further. While the Audi GT3 race car, which is derived from a production line car, ran technically reliably for 24 hours, the Audi teams did not escape unscathed from accidents either.
In this way, the Audi R8 LMS ultra with start number '2' driven by Christopher Mies at the time was hit by an opponent in the rain while leading. The repairs took 53 minutes and stole any chance of victory from him and his team mates Marcel Fässler and René Rast – they were fifth at the flag. In the night the car with number '4' from Speedhunters Team WRT lost a huge amount of time after a collision with a competitor damaged the steering. The Belgian team finished 32nd. Team Raeder Motorsport held a promising fifth position after 17 hours of racing when Thomas Mutsch was unable to avoid a lapped car as it changed line. After hitting the guardrail any it was impossible to contemplate driving further in start number 9. The Audi race experience finished in 17th place with Christian Bollrath/Pierre Ehret/Peter Venn/Marco Werner. The sister car driven by Luca Cappellari/Florian Gruber/Warren Luff/Alexander Yoong retired due to damage caused in an accident.
In the closing stages the pressure to succeed in the overall classification weighed heavily on the start numbers 3 and 26. Audi Sport Team Phoenix won its home race thanks to a combination of balanced pace, clever driving and reliable pit work. It was overall victory number three for the team from Meuspath and the first with Audi. Almost simultaneously Ernst Moser's squad clinched third place as best Audi team in the third DTM race at Brands Hatch. Team Mamerow Racing also clinched an excellent result. Team director Peter Mamerow only changed his allegiance to Audi this year. With the support of Audi Sport customer racing the team fielded an R8 LMS ultra with Christian Abt/Michael Ammermüller/Armin Hahne/Christian Mamerow on board. Second overall is richly deserved for the private team from Castrop-Rauxel.
"We are absolutely delighted about this long desired victory," explained Dieter Gass, Head of Racing Commitments at Audi Sport. "For three years the Audi R8 LMS was always the best GT3 car at the Nürburgring. Now we have taken overall victory in the fight with seven other brands. Over the last 24 hours nothing whatsoever was handed to us on a plate. Our victorious drivers and teams produced a fantastic, consistent and error free performance. My sincerest congratulations go to our winners. This victory in a race car closely related to the production based car once again proves that Audi Sport customer racing provides its customers with a well refined, versatile and successful race car."
Race result
1. Basseng/Haase/Stippler/Winkelhock (Audi R8 LMS ultra), 155 laps
2. Abt/Ammermüller/Hahne/Mamerow (Audi R8 LMS ultra) + 3m 35.303s
3. Frankenhout/Simonsen/Kaffer/Arnold (Mercedes-Benz) + 11m 31.116s
4. Leinders/Palttala/Martin (BMW) – 1 lap
5. Fässler/Mies/Rast/Stippler (Audi R8 LMS ultra) – 4 laps
6. Abbelen/Schmitz/Brück/Huisman (Porsche) – 4 laps
7. Müller/Müller/Alzen/Adorf (BMW) – 5 laps
8. Hürtgen/Schwager/Bastian/Adorf (BMW) – 5 laps
9. Klingmann/Wittmann/Göransson/Lamy (BMW) – 5 laps
10. Zehe/Hartung/Rehfeld/Bullitt (Mercedes-Benz) – 5 laps
17. Bollrath/Ehret/Venn/Werner (Audi R8 LMS ultra) – 10 laps
32. Jarvis/Piccini/Sandström/Simonsen (Audi R8 LMS ultra) – 20 laps
Comments after the Nürburgring 24 Hours
Ingolstadt/Nürburgring, May 20, 2012 – Audi takes its first overall victory in the Nürburgring 24 Hours. The comments of the key personnel and the Audi drivers after the race.
Dieter Gass (Head of Racing Commitments Audi Sport): "That was an absolutely fantastic race and a great result for Audi. We've waited a long time for this victory – today is the day. It was an exciting race from start to finish. On one occasion our leading car became the innocent victim of an accident but we fought back again to the front to take a one-two finish. Really an exciting result for Audi."
Werner Frowein (quattro GmbH): "What shall I say? I'm just incredibly happy. My thanks go to our Board Member Michael Dick who made this fantastic project possible. And obviously also a big thank you to the teams and drivers who have all done a fantastic job. We've worked hard for years for this victory. It's just a dream that now even overall victory follows the earlier class wins."
Romolo Liebchen (Head of Audi Sport customer racing): "This is a historical event. Audi has never won the Nürburgring 24 Hours before. We've finally done it. This is the biggest victory for customer racing. We are very happy."
Dirk Theimann (Team Manager Audi Sport Team Phoenix): "A great day for Audi and for Phoenix Racing. We have won this race with three different brands, but the win today is the most emotional for us. I dedicate this victory to Werner Frowein because he has always backed this program."
Peter Mamerow (Team Boss Mamerow Racing): "It was overwhelming when I think that we only received the car eight or nine weeks ago and had a pretty short time to prepare. It has always been my dream to finish on the podium at the 24-hour race. We've made a few attempts, led twice and retired. At some stage or other you don't believe it can happen anymore. The cooperation with Audi is excellent and there is a great feeling of belonging together – this is all just fantastic."
Vincent Vosse (Team Director Speedhunters Team WRT): "The race at the Nürburgring is extremely difficult and we must respect it. We choose to take on the challenge, learnt a lot and performed well. The car was fast and our drivers were strong. Audi has a good car for endurance competitions. None of the cars had a real problem. This is a proper race car for 24-hour events although the GT3 cars were primarily developed for short races. This is extraordinary."
Nicki Raeder (Team Director Raeder Motorsport): "It was a fantastic weekend. We had the honor of doing the event for Audi. Things ran perfectly before the accident. We followed a rather more conservative strategy at the beginning and wanted to increase performance later, which is why we gave the drivers three seconds more time to lap other cars per lap. However, after six hours we saw that you can't win a race like this and then attacked. In the end this didn't pay off, but you also don't win anything here by driving slowly."
Josef Haider (Sporting Director Audi race experience): "Even though we lost a car at the end we are all completely happy. The seventeenth place is great for the Audi race experience. I'm particularly happy for our customers who made a valuable and wonderful experience. This is something you can build on."
Markus Winkelhock, Audi R8 LMS ultra #3 (Audi Sport Team Phoenix), 1st position: "It was a super weekend, the weather also played along. It was a massive show and a great atmosphere. The competition was very strong and the cars were at a high level. To be at the very top at the finish is obviously amazing because things didn't run so sweetly to start. Qualifying wasn't perfect and we weren't so good in the opening hours. Today you saw just what can happen in 24 hours. The car was super, the drivers were well suited and the team did a great job. Thanks to everyone who was involved."
Christian Mamerow, Audi R8 LMS ultra #26 (Mamerow Racing), 2nd position: "I'm so incredibly proud of this entire team that has worked on this wonderful project. It's simply fantastic to be speaking about a second place here, which I never thought possible beforehand. We produced solid work and got through without any real incidents. This was the key to our success."
Christopher Mies, Audi R8 LMS ultra #2 (Audi Sport Team Phoenix), 5th position: "It was essentially a good race. We led for many hours, but I had an accident in the early hours of the morning. There was another car as I was approaching the Pflanzgarten 2 section, it braked in front of me and I crashed into the guardrail. At the flag we were fifth, which isn't what we had hoped for."
Christian Bollrath, Audi R8 LMS ultra #25 (Audi race experience), 17th position: "It is my second 24-hour race with the Audi race experience. This year it went even better than in 2011 and to finish 17th is fantastic. The whole race went perfectly. I've also improved significantly compared to last year. I'm very pleased."
Oliver Jarvis, Audi R8 LMS ultra #4 (Speedhunters Team WRT), 32nd position: "It was certainly a very interesting race. Many incidents and events, but the most important thing is that our pace was really good. In the first few hours we could keep pace with the leading group. We were very competitive, but unfortunately we had contact with another car very early which is why we had to change the steering. Afterwards we fought our way back through the field again. Nevertheless, it was a race that was great fun. Our guys worked fantastically well and we learned a lot."
Thomas Mutsch, Audi R8 LMS ultra #9 (Raeder Motorsport), retired: "We had a very good weekend before the accident. The start was good; we got through the night in great shape and excelled with fast lap times. Raeder Motorsport gave us a good car that was also great to drive in the rain. In the morning at the Pflanzgarten I overtook a lapped slower car which changed its line just in front of me. I had to brake hard on the crest and lost the car. An unhappy end when you have come so far and were going well. I would like to say thank you to the Raeder Motorsport team for the fantastic car."
Alexander Yoong, Audi R8 LMS ultra #24 (Audi race experience), retired: "I really enjoyed my first 24-hour race with Audi. It was an incredible experience. I was exposed to all the possible weather conditions and I hope my team and Audi were satisfied with me. I also really hope that I can return next year. This is one of the greatest races I have ever seen."