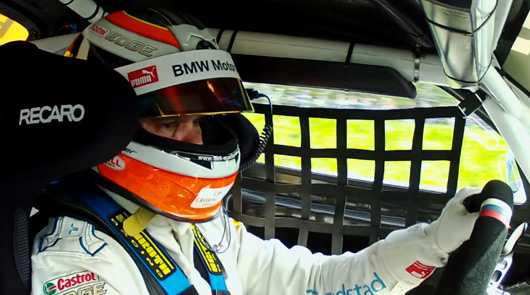 Nick and Tim Hahne from Stereoscreen once again followed the fortunes of the lead BMWs at this year's Nürburgring 24 hour race. Despite showing great pace the BMW Team Schubert Z4 GT3s couldn't quite get the job done in 2012. A few mechanical gremlins put paid to that.
However, the Hahne brothers have definitely succeeded in bringing us closer to the action. Theirs is a superb short film which starts early on the morning of the race and takes us right through until the chequered flag.
The speed, the action, the colour and the noises of the 24 hour race. All have been captured with great skill and honesty.
BMW Team Schubert say they will be back chasing their dreams in 2013. Let's hope they bring the Hahnes along for the ride.
If you like what you see here, Australian readers should keep an eye out for Stereoscreen's 2011 production 24hours. One Team. One target. A deal has been signed to broadcast the movie-length documentary on Fox Sports. We'll update you with more detail when it comes to hand.