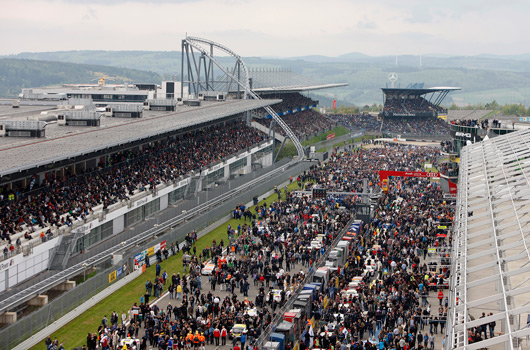 In preparation for this weekend's Nürburgring 24 hour race here's how you can watch and listen to the race online.
It's likely that more options will become available once the race gets underway, so make sure you bookmark this page for future reference. Feel free to add any new links in the comments section.
You can plan your weekend around the event timetable (338kb PDF) for this year's race. A reminder, too, Germany is eight hours behind (AEST).
The Top 30 qualifying will start at 1:10am Saturday 21 June (AEST) and the race will start at midnight on Sunday 22 June and finish at midnight Monday 23 June.
2014 Nürburgring 24 hour race—Live streaming
Other resources