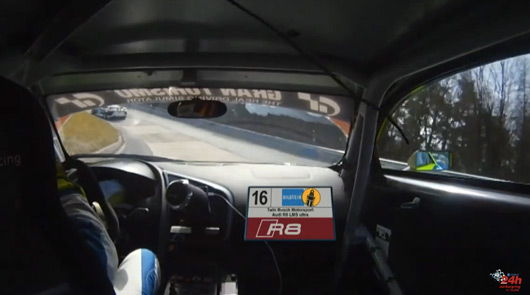 The Austrian Grand Prix is currently on and for Red Bull and McLaren it's become a penalty shoot out with all cars being sent to the back of the grid. Three of them are also being sent into the pits for further penalties. All this is a result of using too many engine components and the complicated penalties within the sporting regulations.
All of a sudden the speed limits in place during the 24 hour race don't seem too bad. Here's two on board laps that may well keep your attention better than the action in Spielberg.
The first is from the #16 Audi R8 LMS, while the second was filmed onboard the #44 Porsche 911 GT3 R.