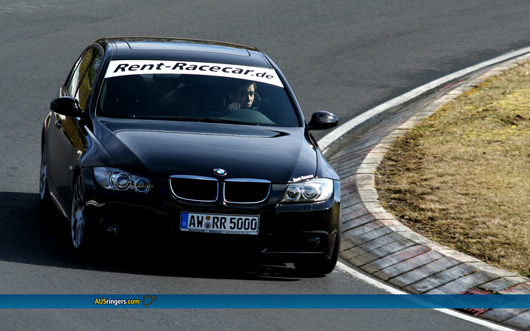 Blaise Paris has just posted an excellent report of his Nürburgring experience in the Your Story section. I recommend you read it, as he has really managed to capture the thrill, excitement and trepidation of driving your first laps around the Nordschleife. Blaise took a 135i from Rent-RaceCar.de (3 series pictured above) and seemed to really enjoy his pax lap with Theo in a Golf R32. Here's an edited teaser from Blaise's comments:
"The first laps were pretty nervous as you really need to keep one eye on your mirrors and one on the track. Quite a challenge as you are learning the track at the same time. There is no doubt about it. This is petrol head nirvana! Freightraining through Hatzenbach in a convoy of Porsche GT3 RS and Lambo Gallardos is an experience I will never forget."
The full entry can be read HERE.