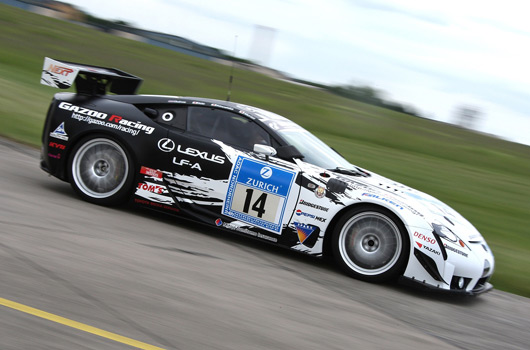 Last month Lexus announced they would be entering a pair of LF-A pre-production racecars at this year's Nürburgring 24 hour race. The cars are powered by a 500bhp V10 engine. With the race just days away they have now released a few images of the cars in full race livery.
Extra pics and a brief press statement can be read after the jump.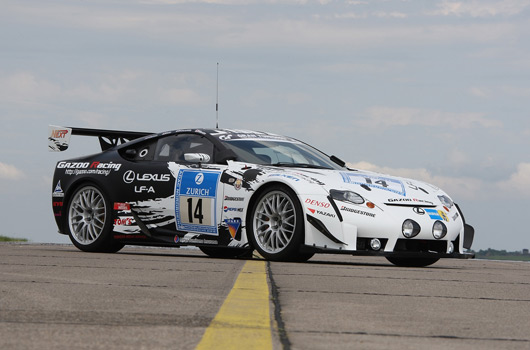 AND THEN THERE WERE TWO
The Lexus LF-A concept car has never been camera shy, but it has not been seen like this before. Here for the first time is not one, but two of the sleek V10, 500bhp sportcars pictured parked side by side and in race livery ready for this weekend's Nürburgring 24-hour race.
Entered by Gazoo Racing, the team hopes to repeat its class winning form in the 4-hour race earlier in the year. The team, made up of professional drivers, Toyota test drivers, dealers and one very enigmatic driver known only as "Morizo", is tackling the race as part of the development programme for the 200mph+ car.
Gazoo is a Japanese market, Toyota-owned, e-commence website that aims to "create a new relationship between automobiles and people in the new IT era". Gazoo has its own racing team and this will be the third attempt at the famous German race.