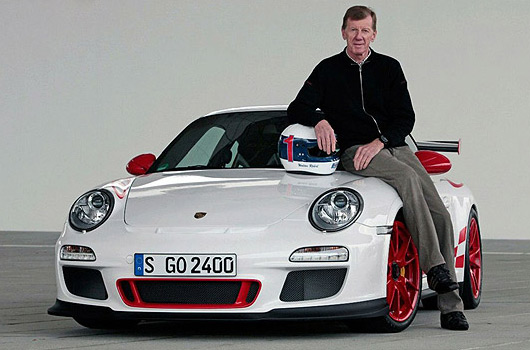 Porsche test driver, dual world rally champion and all round motor racing legend Walter Rohrl will be driving a Porsche 911 GT3 RS at the 2010 Nürburgring 24 hour race. Rohrl will be 63 when the race takes place in May and it will be his first N24 since 1993.
There's not much else around announcing this drive at the moment other than the following quote from Rohrl himself, "No other road-going 911 has ever been as close to a race car as this current GT3 RS," said Rohrl. "That's why I'm thrilled to be able to prove that this sports car is up to the challenge of the 24-hour race."
Rohrl will have 118bhp per litre at his disposal from the 3.8 litre flat six engine. That's around 450bhp (335kW), which won't grab too many headlines for outright power, but it's safe to say the GT3 RS will handle itself very well around the demanding Nordschleife circuit.
As usual AUSringers is planning to cover the race as best as can possibly be done from the other side of the globe!
[via evo]