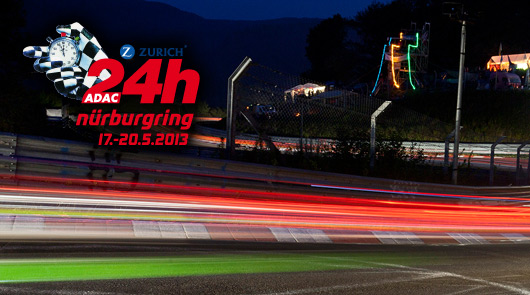 In preparation for this weekend's Nürburgring 24 hour race here's how you can watch and listen to the race online.
It's likely that more options will become available once the race gets underway, so make sure you bookmark this page for future reference.
The only other point worth noting is the timetable (110kb PDF) for this year's race. The Top 40 qualifying will start at 2:00am Sunday 19 May (Australian eastern time) and the race will start on Sunday and finish on Monday. On the eastern seaboard of Australia that means the race will start at 1:00am on Monday 20 May and finish at 1:00am Tuesday 21 May.
2013 Nürburgring 24 hour race—Live streaming
Other resources