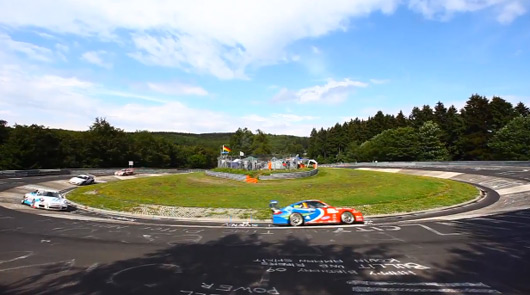 In 2011 the largest Porsche 911 race ever held took place as support to the Nürburgring 24 hour race. Craig Baird, a Kiwi we like to call Australian, was invited along as drivers from around the globe arrived in Nürburg to compete.
Now the official Porsche YouTube channel takes us behind the scenes speaking to racers from Great Britain, including well known motoring journo Chris Harris who raced for Porsche in the 2010 N24.
You can check out the clip after the break.