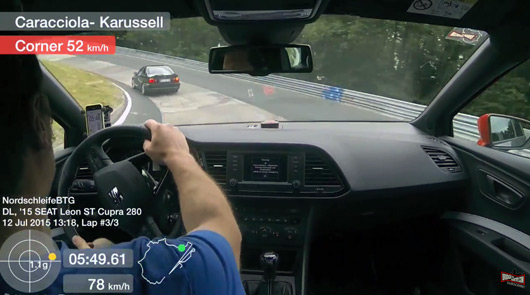 Dale Lomas from Bridge to Gantry just bought himself a new car. And, as you would, on day one of ownership he took it out on the Nordschleife for a spin. Well, he doesn't literally spin his new car, of course.
The car in question is a Seat Leon ST Cupra 280 estate. Very cool on two fronts: one because it's a fast euro estate (the coolest cars on the planet) and two because it's a funky Seat, which we don't get here in Australia.
Oh yeah, that Harry's Lap Timer setup seems pretty cool too, even advising of a yellow flag via the mobile phone app.
Settle in and enjoy the lap.