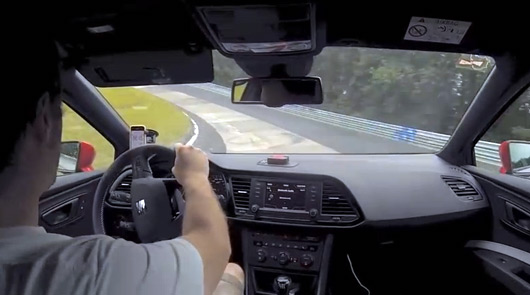 Have you got a front-wheel drive car and don't know the best lines to take on a wet Nürburgring Nordschelife? If so, Dale Lomas is your friend. Check out his video below, filmed onboard in his new Seat Leon ST Cupra wagon, explaining where the grip is, just as importantly, where the grip isn't.
If you're new to the Ring, remember, guys like like Dale have countless hours of experience on this track. If you find yourself driving in the wet for your first laps of the Nordschleife drive well within your limits.
Even with Dale's experience and track knowledge he found himself fighting the wheel more than once as he discovered the grip he was expecting wasn't always there.